Our goal is to help "Make the World a Safer Place" by raising awareness concerning the benefits of lightning protection for any type of structure use. Our team members take that responsibility very seriously, which is why we undergo regular industry specific training, participate in continuing education events, and serve on the Underwriters Laboratories' Lightning Protection Technical Standards Panel. We stay up to date with lightning protection installation code changes and, through our service on the UL Standards Technical Panel, we also help to shape the future of lightning protection installation practices with proposals and votes that reflect our real world experience.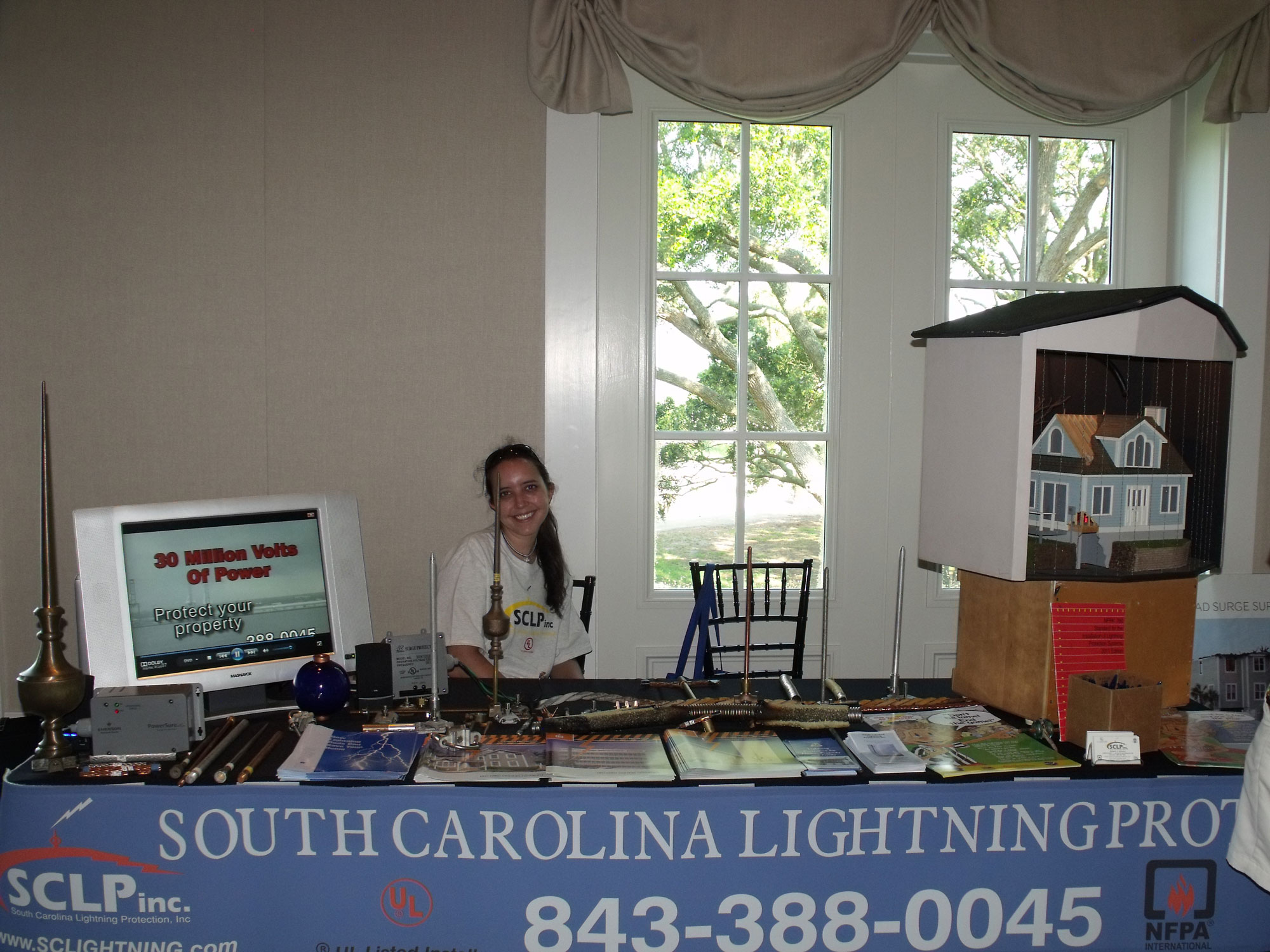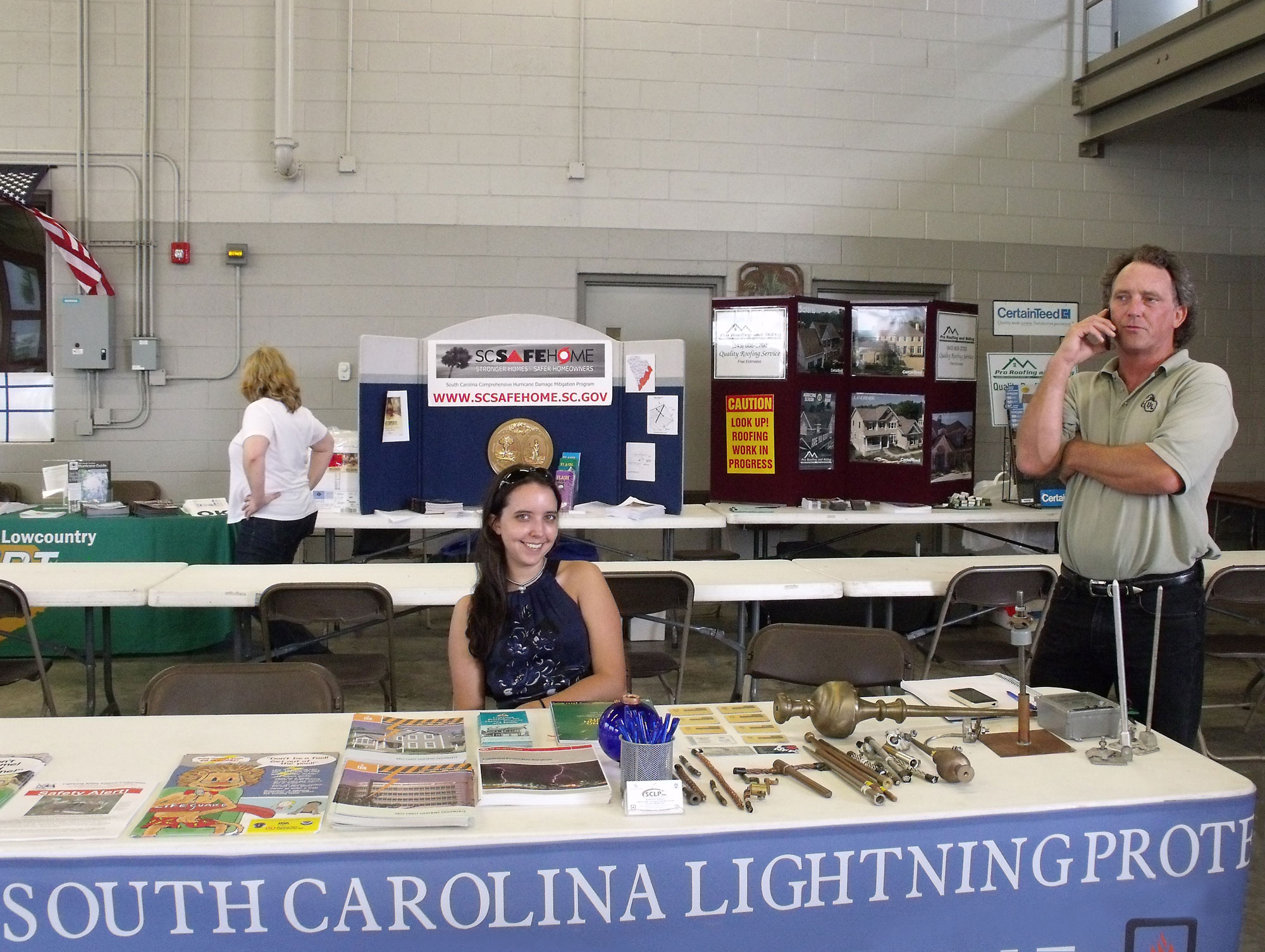 Lightning Protection Question & Answer
More than ever before. With all the electronics installed in buildings today, lightning protection systems will protect the structure and help protect the electronic systems to keep the building up and running.
No. Lightning protection systems do not attract or repel lightning; they simply provide a safe path to the ground, away from the nonconductive parts of your home (wood, brick, tile, shingles, etc.).
Lightning protection systems can be very inconspicuous, especially when it is designed into a new structure. Unless you were looking for it, you probably would not notice it. Most of the wires are run within the structure and are therefore concealed from view. There are decorative finials you can add for a more architectural look.
A steel framed building can conduct lightning but without a lightning protection system, the lightning can jump to different components of your building like electric or telephone wires because the steel frame is not designed to conduct the lightning to the ground. A lightning protection system will direct the lightning harmlessly through the building and to the ground.
Only a certified lightning protection expert should design/install/maintain your lightning protection system. Electricians, general contractors and roofers are usually not qualified to do this type of work. You should be sure your lightning protection installer is UL (Underwriters Laboratories) or LPI (Lightning Protection Institute) listed with notable experience (i.e. has received UL Master Label Certificate or LPI certifications). These certificates indicate that the lightning protection system installers are qualified to meet industry-required standards for a fully-operational lightning protection system.
Yes. The National Fire Protection Association (NFPA) and UL constantly update the standards with new findings and better equipment. The FAA, NASA, Department of Energy and the Department of Defense typically do not build any structures without a lightning protection system. Florida now requires hospitals, government and educational facilities to have a lightning protection system installed to new structures as a part of the new building codes.
NO! Many people believe trees afford their home protection from lightning, this is false! Trees are poor conductors of electricity, like brick and tile, and therefore do not provide the lightning with an easy path to the ground. Lightning may seek an easier path by jumping and attaching to your home's electrical wires or plumbing pipes, causing damage or a fire.
Surge suppression is an integral part of any lightning protection system as it helps protect your home from the harmful surge of a lightning strike. Just having surge suppression will not protect your structure from a lightning strike. The structure needs a full lightning protection system including surge suppression for electric, telephone and video feeds to the building to be fully protected. You must have a lightning protection system to capture the impending lightning strike, and then once that massive electrical energy is transmitted deep into the earth, surge suppression can then help protect the electronics inside your home from stray currents. No surge suppression protects against a direct lightning strike unless a lightning protection system is in place.
Lightning is the ONLY natural disaster for which affordable protection is available. The American Meteorologist Society in 2003 issued a bulletin endorsing the Lightning Protection Requirements of the National Fire Protection Associations "NFPA" stating, "It is now well established that properly installed and maintained lightning rod-based protection systems significantly decrease lightning damage."
Other Lightning Resource Pages